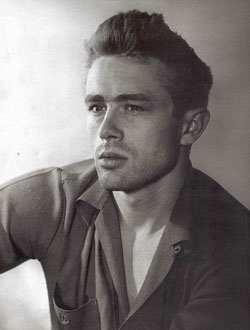 Heath Ledger was an adequate actor. Not great, not bad, about average for an industry that churns out boatloads of pretty new faces every year, all looking for a shot at fame and immortality.
Ledger won* the Academy Award for Best Actor in 2006 for his performance in Brokeback Mountain, an achievement that gets an asterisk in my book, like Barry Bonds' home run record. Ledger didn't win because his performance was remarkable — if Don Knotts had been cast in the same role he would have walked off with the Oscar. Hollywood likes to lecture Middle America about its archaic values, and Brokeback Mountain was just another in a long line of preachy "message" films by the industry's libertine elite.
Heath Ledger was a pretty face. And like too many other pretty and talented stars of film, sports and music, he developed an appetite for drugs. Frankly, it's a story line that I find more boring than tragic; I've heard it too many times to be shocked any longer.
You have to be somewhat intelligent to make it in the entertainment business, so Ledger knew the risks. But in Hollywood, the booze and drug habits of the stars are indulged, along with their many other vices, as if the laws of physics don't apply to these children of privilege.
Except that they die just like you and me. For all his wealth and fame and pretty looks, coke ate up Heath Ledger's young life exactly as it eats up the bodies and souls of millions of less talented men, women and children.
Fame doesn't insulate us from the consequences of our stupidity.
Unlike so many young and promising souls who will OD anonymously across America today, Heath Ledger will be idolized in death. He has a real shot at becoming this generation's James Dean. His life will be polished by his publicists, his films will be watched with new interest by adoring fans, and we will all boo-hoo about a great talent snatched from us in the prime of life.
And tomorrow, yet another pretty face will step into his shoes, connect with his dealer, and revel in the self-indulgent narcissism that makes People Magazine and MTV profitable.
The tragedy is not that a great young actor has died, but that we seem to think his self-indulgent waste of a life was admirable.
Lord, have mercy on us.
* I'm corrected by a reader that Ledger was only nominated for his performance in Brokeback Mountain. Mea culpa.