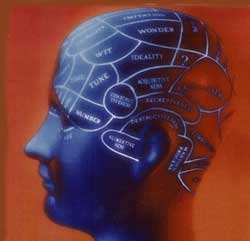 As many as 26 disabled-rights groups are protesting the decision to remove Terri Schiavo's feeding tube, according to Not Dead Yet. Democrat Senator Tom Harkin has joined the throng, as has Democrat presidential hopeful Rev. Jesse Jackson.
Contrary to the way the story is being framed, is isn't just right-wing, Bible-thumping, theo-fascists who are concerned about Terri Schiavo. Right and left, a great many are worried about the implications this act of euthanasia might have for the weakest members of our society.
There always comes a time when death is imminent, when medical treatment is futile. Doctors cannot perform miracles. At such times, a compassionate society will make the patient as comfortable as possible while waiting for death.
The point of futility is a medical judgment, a scientific judgment based on a careful consideration of the art of medicine and its limitations.
Increasingly, in many more cases than just Terri Schiavo's, doctors and ethicists are making philosophical judgments, "quality of life" judgments. They are saying, in effect, "I would not wish to live in such a condition." They are suggesting that a particular set of disabilities can make life too difficult to bear.
I have read the 40-page report filed by Jay Wolfson, the third court-appointed lawyer-guardian for Terri Schiavo. Throughout the proceedings, the question the court asked and based its decisions on, was this: "Is there any significant likelihood that Terri Schiavo will improve?" That's a rather amazing place to begin. The court presumed that if her diagnosis of PVS could be confirmed, her life would obviously be pointless.
Download the Wolfson report, in Adobe Acrobat PDF wolfson-report. It gives an accurate history of Terri Schiavo's long illness and the various court proceedings.
To quote from p.20, "…the trial court concluded that no substantial evidence had been presented to indicate any promising treatment that might improve Teresa's cognition."
Many severely disabled persons find this rather frightening. They believe they are being put on the defensive, that society is losing its compassion. Life is no longer intrinsically valuable, but must be subjected to a cost/benefit analysis—not only financial, but psychological and spiritual as well.
Some have suggested that asking the question "What sort of life is worth living?" amounts to a form of bigotry. They resent the implications such a question carries with it.
Without realizing it, we have adopted John Stuart Mill's utilitarian principles, an ethical system that makes usefulness the highest good. Actions or objects or people having little or no usefulness are less desirable than those that do. Utilitarianism is ultimately a subjective and ego-centric philosophy—in practice, it looks very much like social Darwinism.
Utilitarian ethicists in the Third Reich insisted that the disabled served no useful purpose. They created an efficient system for extermination that later proved useful for eliminating other "undesirables." Modern utilitarian ethicists have suggested that infants are not fully human and might be legitimately put to death for no greater reason than that a parent regrets having had a child.
Contrast that with a summation of the Christian moral philosophy by Dr. Dallas Willard, the Christian apologist. In a lecture given at Ohio State University on the topic "What does it mean to be human?" Dr. Willard said this:
"The purpose of human life is to love and serve others, and to be loved and served by them."
In a society guided by this philosophy, all are deemed to have a purpose, all are worthy of love and respect, all are worthy of accommodation and compassion, and all have the opportunity, no matter what their limitations, to contribute to the well-being of the rest of us. Even the most helpless, the Terri Schiavo's, contribute by giving us the privilege of serving and loving them. They teach us compassion, gentleness, kindness and respect for life.
Cogito ergo sum. I think, therefore I am. A great many people are saying, "Terri cannot think. Her mind is gone. Therefore, Terri isn't there."
I'm not so certain. No autopsy has ever extracted the human soul from a lifeless body. The Scriptures claim that our soul is both eternal and unique. If we lose an arm, or our sight, or our hearing, our soul is unharmed, undiminished. What if we lose our minds? In other words, if we seem to lose what is most precious to us, our ability to think, do we cease to exist? Or are we still very much alive in the way that counts the most, in our connection to the eternal God who created us?
Thanks to PBS, we all know that the lions always prowl around the edges of the herd, picking off the young, the weak and the sick. Nature is brutally efficient about disposing of the infirm.
If we want to call ourselves civilized and enlightened, socialized and compassionate, surely it does us no credit to imitate The Nature Channel.