Insanity: doing the same thing over and over again and expecting different results. — Albert Einstein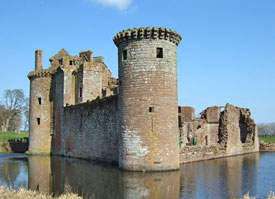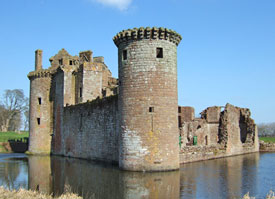 The argument you hear most often in the immigration debate is this: "These immigrants are breaking the law!" In the minds of many Conservatives, nothing else needs to be said.
Conservatives have a very high respect for the law, and that's a good thing. They venerate the Constitution. They engrave the 10 Commandments in stone. They tend to ascribe the law with almost magical powers to fix social ills.
They are partly-right — just law justly applied and universally respected is a foundation of our republic.
But in the debate over illegal immigration, I have come to believe that Conservatives are so obsessed with "the law" that they've forgotten a higher Christian value, love thy neighbor.
Furthermore, we've become so fixated on immigration statutes that we've failed to acknowledge an even more powerful law we all learned in Economics 101 &#151 the law of supply and demand. Immigration laws change with the wind; supply and demand is as immutable as the law of gravity.
Example. It's against the law to possess marijuana. The US spent $12.5 billion in 2006 trying to end drug use in the US through interdiction, intelligence, and no-nonsense laws. Tough laws have made jail time common for even the smallest drug possession convictions.
Remarkably, I can buy marijuana today in downtown Tucson, by the cigarette or the pound.
How is that possible? Isn't reefer illegal?
Indeed. And yet, US Government data shows that drug use among teens and young adults is steadily increasing. The "war on drugs" isn't working.
Given Albert Einstein's cogent observation about the insanity of trying failed plans over and over again, why do Conservatives believe that some magic combination of laws and law enforcement will shut down illegal immigration, when the very same approach has utterly failed to reverse the tide of illegal drug use?
Wishful thinking?
It might be instructive to put ourselves in the shoes of the Mexicans who are flooding into this country looking for work. The majority have no nefarious intentions whatsoever and have never been in trouble with the law. They want work. They look northward and see a country flowing with milk and honey. They want to ease the sufferings of their family and improve their children's futures.
They are very much like us.
We have something they want — jobs. They have something we need — muscle. Creative laws, high fences and border patrol agents lined up as far as the eye can see will not keep those two forces apart.
It's time to end the insanity of walls and laws. What's needed is a guest worker program large enough to match US labor demand, with low entrance fees and legal guarantees against exploitation.
Such a program might include a path to citizenship for those who have shown respect for our country while living and working here. However, it should encourage the majority of workers to return home — the loss of millions of young men and women from Mexico's cities and towns had created tremendous problems for Mexico.
The program could be patterned after the successful and popular Bracero program that kept America fed while GI's were fighting Hitler in Europe.
In 1932, as Hitler was just coming to power, Albert Einstein was nearly denied a visa to teach in the US because of trumped-up allegations about his political leanings. Immigration law has never been known for its sanity.
Photo credit: Cynthia Berridge, Stock.Xchng