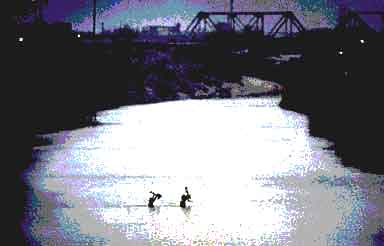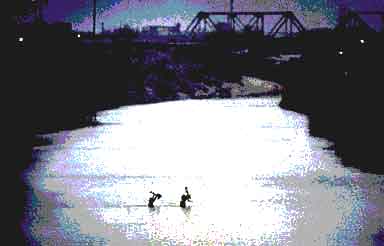 The angry revolt on the right about the "Comprehensive Immigration Reform Bill" would never have happened had Congress not squandered its credibility with its previous, half-hearted "reforms." But if Congress is two-faced about meaningful immigration reform, it only reflects the attitudes of our nation at large.
Conservatives — read Republicans — are huge beneficiaries of a large and compliant low-wage labor force. They operate a great many of the small businesses that prosper on the sweat of illegals, and they all benefit — we all benefit — from a plentiful and cheap supply of goods and services.
Which is why Republicans in Congress can't be certain whether to listen to the "seal the border" Republicans, or the "don't penalize employers" Republicans, or the "keep strawberries cheap" Republicans. Conservatives do not have clean hands on this issue.
According to a 2005 study by the Pew Hispanic Center, 65% of the estimated 12 million illegal immigrants are employed, primarily in farming (24% of the total labor force), cleaning (17%), construction trades (14%) and food preparation (12%).
Mexicans continue to line up for the chance to risk their lives crossing the Arizona desert because there are jobs here. They earn a King's fortune cleaning toilets, washing clothes, mowing lawns, serving food, picking vegetables, paving roads, painting and roofing and sheet-rocking houses.
While they are here, they live crowded together in shared apartments. They keep a low profile, which means they rarely seek medical help when ill and rarely file a complaint when cheated or abused. They pay income taxes, sales taxes, gas taxes and Social Security taxes without receiving any of the benefits of citizenship.
Our hands are dirty. Conservative pundits may loudly complain about a porous border, but they are happy to reap the benefits of low prices made possible by a cheap labor force.
We invited these people here. If it were not so, we would refuse on principle to use any of the products and services they provide. We would clean our own hotel rooms, purchase our food from small, family growers, hire the neighbor kid to mow the grass and choose the highest bidder to repaint the house.
Our hands are dirty. Which means we all have a responsibility to treat this underclass of expatriate men and women — and their children — with dignity, kindness, decency, and respect.
You must not oppress foreigners. You know what it's like to be a foreigner, for you yourselves were once foreigners in the land of Egypt. — Exodus 23:9, NLT
A democratic nation has the right to establish its own laws and policies. It has the right to seal its borders. However, a Christian political ethic will not become so focused on policy and law and rights that it fails to treat the human beings — God's children — who are at the business-end of those laws with the respect they are due.
However we resolve our immigration problems, we must love the foreigners among us.