We came home on Saturday from a week-long trip to Mexico to find a visitor waiting by our front door. This is a Desert Tortoise (Gopherus agassizii), one of the rarer sights here in the Sonoran desert. It has been more than a decade since the last one I spotted, an even larger (and older) tortoise that ambled into my yard one day to munch on wildflowers.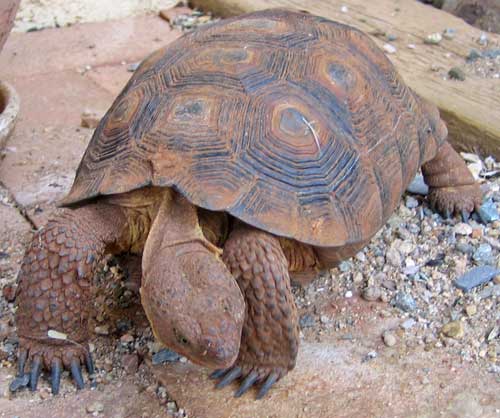 This one was after some bird seed on our front porch. He (I think it was a male, but it's not easy to tell) ignored me while I took a few photos, then wandered back into the weeds to eat some little wild berries that spring up here after the summer rains.
Tortoises can live into their 80's, but they are a vulnerable species. Only a handful out of every hundred hatchling tortoises makes it to adulthood, and as their habitat is disturbed more and more by development, their numbers decline.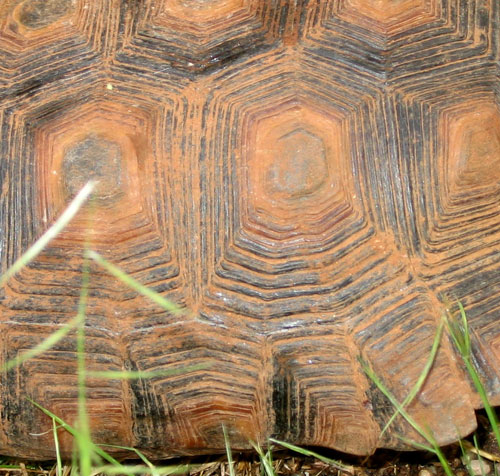 Notice the growth ridges on the shell, which continues to expand as the tortoise grows. They live a large part of their lives underground in burrows dug with their powerful legs and sharp claws. They exit during the monsoons to find as much water as possible, which they store up and live on during the rest of the year.
It was encouraging to see this little guy. It gave me hope that the desert creatures are finding ways to cope with my intrusion into their habitat.