I grew up in a spanking new suburban community surrounded by woods and farmland. The forest was crisscrossed by meandering trails leading in all directions; I knew many of them by heart and spent hours every week wandering and exploring. One trail led to a stream that tumbled along a steep granite face where you could catch crawdads, another one curved through dense brush until it came out into a sunlit clearing. Some forked and gradually disappeared into the undergrowth, others circled and took me back where I had started. One that I followed often led to a huge oak, a favorite climbing tree; yet another led me to a mysterious area where the ground had been deeply furrowed in the distant past.
None of those paths were straight. They constantly twisted and turned, rose up and fell again, seemed at times to end at large obstacles only to find, on closer examination, that they picked up again on the far side. Walking those paths, I couldn't have told you exactly where I was, and often didn't know where I would end up. But I would keep going, expecting at some point to find a familiar landmark that would lead me home again.
I think life is like that. Anyway, my life has been like that. God, the one who sees everything, sees our journey and knows where we're heading and where we'll end up, but we only see the trees closing in and the portion of the path under our feet. As we gaze backwards at how far we've come, we may feel some astonishment, some pride, some regret, some sorrow, and perhaps, a humble awareness that the kind hand of God has been guiding us through the uncharted forest.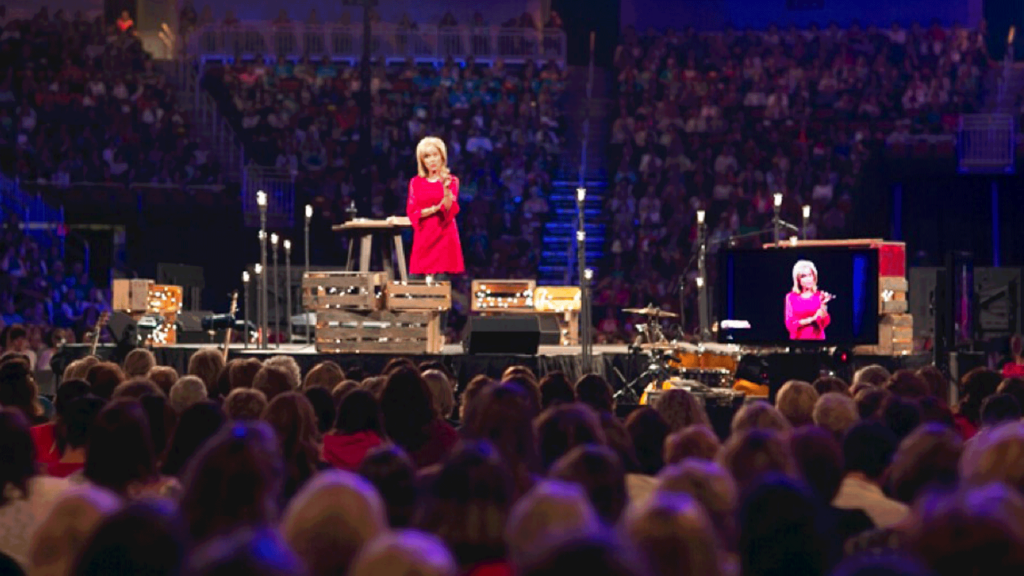 I've just finished reading Beth Moore's beautiful memoir All My Knotted-Up Life. If you don't know the name, Mrs. Moore is a gifted Bible teacher, author, and speaker who has primarily ministered to women through her organization Living Proof Ministries. She grew up in Arkansas in the Southern Baptist Church, so her stories illuminate southern culture of the 1950's and 60's, for better and for worse.
But I should be quick to say that what she writes about so authentically are experiences that will be familiar to everyone. She talks honestly about family and the ways it can sometimes lift us up and at other times let us down. She talks about love, and how it too often falls short of what we need, what we hope for. She tells stories of commitment and betrayal, speaking especially of the heartbreaking abuse she went through, the people who sheltered her and those who failed her.
And through all of that, what we see is a beautiful story of God's merciful hand redeeming brokenness and bringing out of it unexpected joy. Not joy that makes us forget evil, but joy that reminds us that God has overcome evil, that he is present and active and listening and working in us, broken vessels that we are.
God gave her a kind and caring husband, Keith, himself broken, and they learned together what love really is. God very unexpectedly and patiently led her into a fulltime ministry of teaching the Bible, giving her a vision, equipping her, giving her words to write and speak. Her ministry has enriched the lives of tens of thousands of people and flourished, in large part because of her faithfulness to Christ.
Sometimes life wrings us out like an old dishrag. We pray but hear nothing. We plead, we shed tears, we ask God what he's doing and wonder how much longer we can hold on. This is not a book full of high-sounding but hollow "keep the faith" platitudes. Moore talks about a time when her husband became seriously ill and ultimately so debilitated that he could barely function. His illness strained their finances and their relationship. It became a three-year-long fight that tested their sanity, their love, their faith. But by God's grace, they came through it with their marriage and faith intact, and, I think she would say, stronger in many important ways.
I've experienced that sort of darkness myself, and I suppose what I love about the way she writes is that she never sugarcoats the hard things. Christians are not immune to suffering. Jesus suffered. Life can be awful, and yet, God is good, God is faithful, God never abandons us at such times. God grips us and holds our heads above the water when we're too exhausted to swim.
If you know much about Beth Moore, you likely have heard about the relentless criticisms she has received over the years, first, as a woman of authority in a religious culture that has little respect for women as leaders and teachers, and second, as a respected female voice who took offense at and challenged the fawning over Donald Trump by so many evangelical leaders.
Trump's attitudes toward and comments about women should have been offensive to all Christians, but the evangelical Christian church swept the dirt under the rug because of the promise that Trump might help overturn Roe v. Wade. Many women were appalled by Trump, but Moore was one of the few with a national appeal in the Christian church. Mrs. Moore was brutally targeted for her anti-Trump comments, and eventually resigned from the denomination she had been part of her entire life. That sad story is here, too.
I highly recommend this book, especially for Christian men. Many of the experiences Mrs. Moore writes about should cause us to consider how God wants us to live with, work with, fellowship with, and love our sisters in Christ. How do we honor and respect the work of God in women who he has clearly gifted for ministry in the church? How do we make use of our traditional leadership roles in our churches to promote Spirit-filled and gifted women who may have much to contribute to building Christ's church?
I also recommend this remarkable memoir because it tells a modern version of the same story you see throughout the Bible: God enters into the lives of broken and imperfect people, redeeming them, healing them, and making them new creations in Christ Jesus. As Paul says: "But we have this treasure in jars of clay, to show that the surpassing power belongs to God and not to us." (2 Cor. 4:7)
Beth Moore's story is our story, the story of how our remarkable God can take the broken pieces of our lives and put them back together into something glorious.