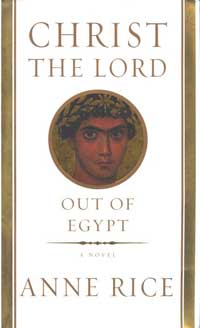 Oliver Sacks studies the mind. The world-famous neurologist, lecturer and author of Awakenings, An Anthropologist on Mars, The Island of the Colorblind, and others, has spent his life pondering how electro-chemical neurons firing in the brain can produce consciousness, identity, emotion and beauty.
As I've read his books, I've wondered about the man himself. How does one become a renowned neurologist, anyway?
Dr. Sacks revealed some of the answers in a recent autobiography he called Uncle Tungsten after a favorite uncle, a scientist who encouraged his curiosity about the mind.
(Oliver Sacks was a boy in London during WWII. Like the Pevensie children in The Lion, The Witch and The Wardrobe, his parents sent him off to safety in the English countryside until the war was over, an experience that Sacks remembers as one of the most difficult of his life.)
Much of what we become as adults is formed in our childhood.
I have always thought it a terrible pity that we know so little about Jesus as a child. With the exception of a glimpse in Luke 2:39-52, the Gospel accounts leap from newborn to full-grown man.
What sort of experiences formed Jesus Christ the man? How did he come to learn his own story—his miraculous conception, the angels heralding his birth, his escape from Herod, the prophecies foretelling his ministry—and what did he think about it all? How did he come to realize that he was no ordinary boy, and how did that knowledge affect him and his family?
Anne Rice has written a remarkable novel full of answers to these questions. Christ the Lord: Out of Egypt (A Novel) is a richly detailed and loving portrayal of the life of Jesus during his seventh year, beginning with his return from exile in Egypt.
It is a meticulously researched story that immerses Jesus in the Judaism of first century Israel. This was a time of oppressive Roman occupation and war. It was a time when the temple in Jerusalem was the center of Jewish hope. For Jesus' family, it was a time of fear that their secret might get out: that the baby King whom Herod had tried to murder was growing up in the dusty town of Nazareth.
Rice is a masterful story teller, and in Christ the Lord she describes a Jesus we've never seen in such detail. We see him observing the laws and traditions of his faith. We see him being instructed by the Pharisees. This is a Jesus eager to know the history of his people. This is a Jesus "filled with wisdom beyond his years," as Luke puts it. If it is possible, Rice has woven a story more alive with Judaism than the Gospels themselves.
And it feels right. This Jesus of Rice's imagination has the heart and soul of the man we know from the pages of the New Testament.
Throughout the history of the Christian church, great artists have been commissioned to use their imaginations to paint and sculpt the characters and stories at the heart of our faith. Naturally, these works do not have the authority of Scripture. But they have enormous value in their ability to communicate the Christian story. God has given us imagination, and with it we are able to visualize things that are beyond the reach of our vision.
Christ the Lord is written with the same artistic spirit that guided Michelangelo as he chiseled his statue of David. Rice's book is a captivating look at what Jesus' early life might have been like. Reading it has illuminated things that are surely true about the life and times of Jesus Christ, the Son of God.
Anne Rice grew up in a Catholic home. College brought doubts, and she broke with her belief in God. She began writing, and soon published her first novel Interview with the Vampire, followed by a series of Gothic novels built around vampires and the occult.
Writing brought Rice wealth and acclaim. She married and enjoyed a loving relationship with her husband. Life was good. And yet…
…
something was missing.
God drew her back to himself. Christ the Lord is Anne Rice's remarkable gift to the Redeemer who found her in the desert and led her out of Egypt.
More reading: For an excellent interview with author Anne Rice about her journey of faith, take a look at Christianity Today's Interview with a Penitent.