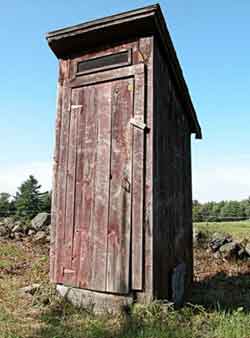 Everything I know about English, I learned from Mick Jagger.
Da-dah da-da-dah da-dah-da-dah-da (repeat)
In the summer of 1965, all of us kids would jump up and play air guitar as soon as we heard that riff on the radio:
I can't get no satisfaction,

I can't get no girl with action.

cause I try and I try and I try and I try.

I can't get no, I can't get no, I can't get no,

Satisfaction —Rolling Stones, "Satisfaction," from Out of Our Heads
The authorities went into a tizzy over that song. It's always hard to tell exactly what Jagger is saying when he sings, a consequence of his accent and mouth-full-of-marbles vocal style. But as soon as our school principal heard the words "satisfaction" and "girl" in the same verse, Jagger was banned from our school jukebox.
My English teacher was appalled by the grammar. Double negatives!? My stars! Can there be any greater sin than using a double negative!? Except for a dangling, split pluperfect, of course.
Ms. Brezkowicz insisted on improving Jagger's lyrics thusly:
I cannot obtain any satisfaction,

I have yet to develop a relationship with a young woman-of-action.

Indeed I have tried, repeatedly.

I cannot obtain any, I cannot obtain any, I cannot obtain any,

Satisfaction.
She later went on to write for Barry Manilow.
Rock and roll lyrics have always been notoriously difficult to understand. Heavy drug use in recording studios is one factor. A failure to complete high school may be another.
The Iron Butterfly classic "In-A-Gadda-Da-Vida" is said to have started out as "In the Garden of Eden," until an alcohol-soaked recording session made the words unintelligible.
Sometimes, strange-sounding lyrics morph into something even stranger in our brains. These mental disconnects are called mondegreens.
I can remember listening to Creedence Clearwater Revival's Bad Moon Rising in high school:
I see a bad moon rising.

I see trouble on the way.

I see earthquakes and lightnin'.

I see bad times today.

Don't go around tonight

Well it's bound to take your life

There's a bad moon on the rise.
But that's not what I heard. Somehow I convinced myself that the last line of the chorus was actually there's a bathroom on the right.
Why CCR would be singing about where to find the outhouse I couldn't fathom, but it never occurred to me that I might have misunderstood the lyrics.
The word "mondegreen" was coined by Sylvia Wright in a 1954 Atlantic article. It came from her experience learning a traditional Scottish song called "The Bonny Earl of Murray." Here is how she remembered the lyrics:
Ye highlands and ye lowlands

Oh where have you been?

They have slain the Earl of Murray

And Lady Mondegreen.
It seemed to her quite touching that the Earl and his love should die together.
Many years later, she realized to her chagrin that the final stanza of that ballad was actually:
They have slain the Earl of Murray

And laid him on the green.
My blog name is based on a mondegreen. Growing up, my family frequently said, "If you think you're going to do X, you've got another thing coming." Sometime in 2002, I saw the expression written: "…another think coming." Scales fell from my eyes. Think! Of course! Another think! How could I have misunderstood something so obvious?
We see similar errors written all the time:
That's a mute point.
Don't take him for granite.
For all intensive purposes.
Bob wire fences.
One of my favorite bumper stickers plays off of the same phenomenon: Visualize Whirled Peas.
Heard any good mondegreens lately?