Ray Kinsella: "I did it all. I listened to the voices. I did what they told me, and not once did I ask what's in it for me."

Shoeless Joe Jackson: "What are you saying, Ray?"

Ray Kinsella: "I'm saying, what's in it for me?"

Dialogue from the movie Field of Dreams
Ray Kinsella is a young Iowa farmer who has a very strange vision: He believes he's supposed to plow under a large part of his corn crop to make room for a baseball field. Despite the strong possibility that this oddball venture will cause him to lose his farm, he obeys the voices and builds his ball field.
And then, things get weirder. Long dead major league baseball players start showing up to play baseball together. Are they ghosts? Is this a miracle? Unable to understand what's going on, Ray and his family settle in to enjoy the games, and are even more confused when it turns out that no one else is able to see anything but an empty baseball diamond in the middle of a corn field. His wife's brother starts to wonder about Ray's sanity.
With debt rising, the bank about to foreclose, and no explanation yet from these ghost players why this bizarre request was made of him, he finally demands to know, "What's in it for me?"
I recently wrote about Jesus' plea that we should be generous towards our enemies (https://www.anotherthink.com/contents/essays_on_faith/20230217_peacemakers-in-a-world-at-war.html). But generosity is hard, especially when it's taken for granted or under-appreciated.
I was asked to volunteer my technical services to a local dance company. I agreed because I thought it would be interesting and I thought I could add some professionalism to their efforts. Everything went well, but it turned out to be a much bigger time commitment than I had anticipated. Nevertheless, it was rewarding in its own right. I was pleased with the outcome.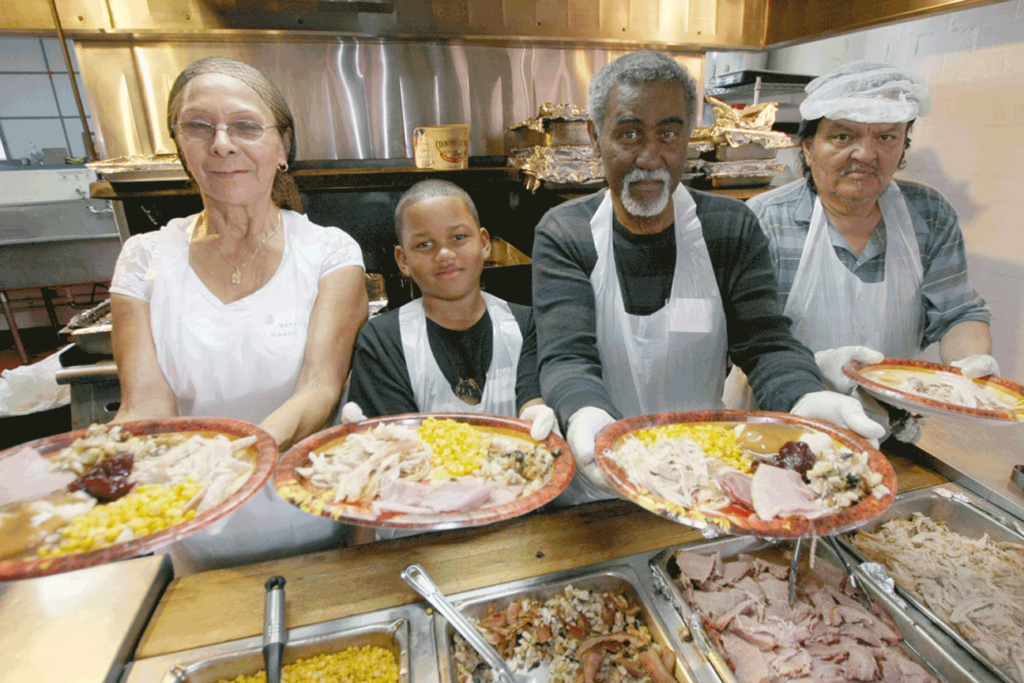 And here's where things went wrong. I had supposed that I would receive some form of appreciation for the work I did. Not money, I didn't care about that. A letter of thanks, perhaps. A phone call. A text message. Something. Instead, radio silence. And I was irked.
Should I have been irked? There's a famous account in Luke 17 where Jesus heals ten men of their leprosy, but only one comes to him to thank him and praise God for his healing. Jesus pointedly asks the surrounding crowd "what happened to the other nine?"
But I didn't cure a horrible disease. I contributed my time and my skills. My reaction to their apparent lack of appreciation says more about me and my need to have my ego fed than anything else. Maybe the dance company wasn't thrilled with what I did and was embarrassed to say so? Or, were they too busy or understaffed or disorganized to have reached out? Maybe it was an oversight. Or, maybe they're just an ungrateful lot. Again, I think the bigger problem is that I was willing to be generous with my time as long as I received some praise and recognition in return.
And that's not at all what Jesus teaches in these passages from the Sermon on the Mount. He continually teaches that genuine love, God's love, is generous and extravagant. Generosity is not generous when it expects a quid pro quo.
"Give, and you will receive. Your gift will return to you in full—pressed down, shaken together to make room for more, running over, and poured into your lap. The amount you give will determine the amount you get back." —Luke 6:38 (NLT)
This passage in Luke 6:38 is easy to misinterpret. It is frequently used by prosperity gospel preachers to push their followers to make large financial gifts to their ministries, with the claim that "you can't outgive God." That may be true, but God is not a multi-level marketing scheme promising great riches in return for a few hours of your time each week. Jesus seems to have had very little interest in money, none in the amassing of wealth. On the contrary, he often talked about the way wealth can pull our hearts away from God.
In the context of Jesus' previous teachings, I believe he is mainly talking here about gifts that come from inside of us, such as kindness, compassion, mercy, comfort. But also concrete and practical gifts as well, such as food, shelter, and clothing given to the poor, or acts of service, time, and labor given to help the elderly or the sick. In almost none of these cases can we expect to be repaid, nor should we.
There is a promise here: our generosity will return to us in abundance. But when I think of the cross and the generosity God has already extended to me, cancelling my sin, adopting me into his family, giving me an eternal home in the community of Heaven, the scales weighing my gifts against God's will always be terrifically unbalanced in God's favor. My sad little acts of kindness and love, important as they are in the moment, can never hope to equal all that God has already done for me, in love.
I am capable of being generous, but too often I find myself stopping first to calculate "what's in it for me?" Thank God Jesus didn't say the same thing during that long night in the garden that led him to Calvary.