Imagine you're an astronaut, part of a team sent to explore Mars. Then imagine what you would do if by a weird and terrible set of circumstances, your team abandoned you and left you alone on the red planet.
That's the premise of Andy Weir's engaging science fiction novel, The Martian, which has been faithfully made into a stunning film by director Ridley Scott. I just watched the movie again tonight with my son, for about the third time, and I've read the book twice. It's a gripping survival story, and to top if off, Weir took great pains to get most of the science right—no suspension of disbelief necessary.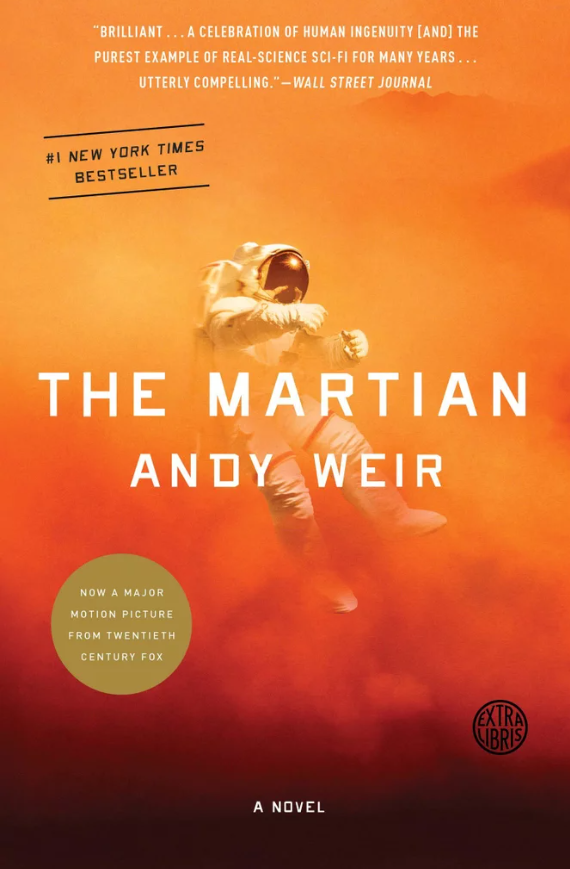 Weir says that his approach to writing the book was to dream up bad situations for his protagonist, Mark Watney, and to discard any plot ideas that couldn't conceivably be survived. As long as Watney had a realistic chance to science his way out of a threatening predicament, it was fair game.
Like Swiss Family Robinson, Cast Away, even Gilligan's Island, a story about being stranded and having to survive on your wits has always been compelling, and in the movie adaptation, Matt Damon does a fantastic job of getting us to root for Watney's success as Mars tries to kill him.
The key to Watney's survival is not merely good luck and clever MacGyvering, but a very strong will to survive, a belief that there is a way out. Survival requires hope, self-discipline, and whatever the inner quality is that keeps us pushing forward when the odds are stacked against us.
People undergoing treatment for cancer have to have that sort of hope. The medical treatments and the physical and mental responses to those treatments are just horrible, but tens of thousands of people are walking down that road right now, pushing forward with hope. May God given them strength and courage.
There are so many circumstances in life that force us to search for hope where there isn't much. How many single parents today are pulling their hair out trying to find the money to pay the bills? Think of the people who lose their jobs when the economy tanks and have slowly depleted their bank accounts. Surviving life's setbacks requires hope.
The Scriptures often talk about hope. It's a misconception that Christian hope is premised on a kind of pie-in-the-sky, everything will be good in Heaven someday proposition. That's only half true, maybe less than half. As you read the Bible and hear the stories of people who are trying to walk in faith, a theme running from beginning to end is that they come up against great times of difficulty, they have doubts about whether God will bring them through or not, but they find hope in the good and faithful nature of God himself. His promises can be trusted. His faithfulness is sure. His words are true. He is present with us wherever life puts us. He is the true source of all hope.
When things are hard and answers are few, when your luck runs out and your wits are just not working for you, the living God is waiting for you to call on him.
So humble yourselves under the mighty power of God, and at the right time he will lift you up in honor. Give all your worries and cares to God, for he cares about you. —1 Peter 5:7,8 (NLT)