"I don't know why I wandered out to this part of Texas drunk, and you took me in and pitied me and helped me to straighten out, married me. Why? Why did that happen? Is there a reason that happened? And Sonny's Daddy died in the war, my daughter killed in an automobile accident. Why? See, I don't trust happiness. I never did; I never will." — Mac Sledge speaking to Rosa Lee in the movie Tender Mercies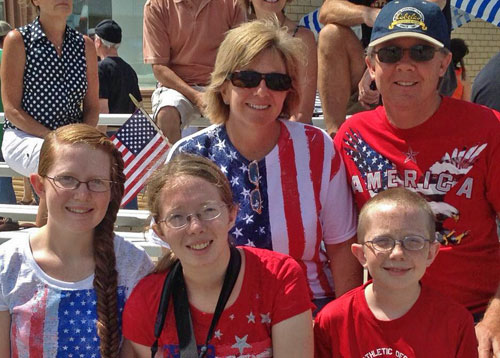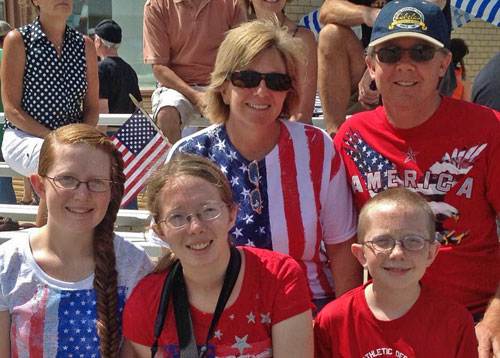 One-fifth of a second is all it would have taken to spare his life. Literally, the time it takes for us to blink our eyes would have been enough to get him safely through the intersection in that little blue Beetle, on the way to our church's youth group with his daughter.
If he had left his home just a few seconds earlier, or gotten stuck in traffic, or forgotten his cell phone and had to go back, or run low on gas — it would have been enough. But he was an engineer, fully prepared for the trip, and I can imagine he left on that short ride to church at exactly the same time week after week.
Couldn't God have given him one-fifth of a second? Couldn't God have whispered in his ear, "Take a different route today, Karl." (Perhaps He did; how often have I failed to hear God whispering to me?)
The little blue Beetle had the green light and zipped through that last intersection just a half-mile from church at the exact moment a much larger pickup truck failed to stop for the red light on the left; the horrific impact that followed killed my friend Karl instantly, and put his 17-year-old daughter in the hospital with head trauma, broken bones and a damaged eye. He was a careful driver. They were wearing their seat belts. The airbags deployed. It just wasn't enough. Karl was taken away from us, and he left behind a wife and three children who adored him.
Why, God?
I remember seeing him across the sanctuary that Sunday morning from my perch behind the soundboard, but I never got a moment to speak to him. His daughter was by my side working the video presentations, and we chatted as we always do about her summer and her plans for her senior year in high school and beyond. It was a perfectly normal Sunday morning, a perfectly normal cloudless and hot July day. And before the sun had set, Karl was gone and his daughter was strapped to a stretcher in a helicopter on her way to the trauma center, clinging to life.
Why, God? Why them? Why now?
We brandish that question, Why?, like a sword against injustice, or at least what feels to us like injustice. Why? is an appeal to the cosmic arbiters of all that is fair and decent and right, to do… something.. anything. Why? is our way of declaring that there is indeed right and wrong and good and bad in the universe; it's an appeal for the restoration of order when chaos seems to have taken over.
The Bible fails to give simple answers to that question, Why? The Christian Theology of Why? pulls from both the Old and New Testaments, leaning heavily on God's gift of free will to His creation, the brokenness that fell over history when Adam rebelled against God, Christ's redemptive work on the cross to bring us back into God's favor, and a promise of a future home where all wrong things will be put right at last.
Put simply, God has given us the freedom to live as we want, even the freedom to run red lights, and He lays on us the full weight of the consequences of that freedom, even those consequences that we never see coming. Christ, in a remarkable act of love, has taken on Himself all the eternal guilt of our red-light-running, but the moral and mortal consequences of our rebelliousness remains with us, at least for now.
This theology works as far as it goes, but fails miserably to relieve the grief we feel when a beloved friend, father and husband dies. Because Why? is not only a cry for an explanation, but a plea to turn back the clock. But clocks only run forwards in this world; there are no time machines, and wormholes only work on Star Trek.
We love each other because the God in whose image we were each created first loved us. We love because love is written in our spiritual DNA. But when we follow God's example and risk making ourselves vulnerable in love, we are, without realizing it, opening ourselves up to grief as well.
On the night when Jesus was betrayed, He could see that His disciples were going to fold their tents and run for cover once the shooting started. These men whom He loved and had risked everything for, these men who claimed to love Him, were about to abandon Him. He said to them:
"Do you finally believe?
"But the time is coming — indeed it's here now — when you will be scattered, each one going his own way, leaving Me alone. Yet I am not alone because the Father is with Me.
"I have told you all this so that you may have peace in Me. Here on earth you will have many trials and sorrows. But take heart, because I have overcome the world." — John 16:31-33
Jesus knew love, and Jesus knew grief. Jesus knew sorrow and suffering and pain. He knew what it was like to be left all alone, but He also knew the comforting presence of His heavenly Father. He knew peace, and He promised His disciples on that terrible night that no matter what happened, they would experience His peace, too. In the midst of their sorrow, in the middle of their anguished Whys?, God would be present with them.
Those of us who knew Karl loved Karl. And those of us who loved Karl are grieving over the loss of this good man. We are asking ourselves, asking God, Why?
I don't have any satisfactory answers, but I believe that Karl is safely in the care of his heavenly Father, and I believe that same heavenly Father is standing with all of us who are grieving, upholding us in His unfailing love.
Resquiescat in pace, Karl.