I used to be somebody,
but now I am somebody else
I used to be somebody,
but now I am somebody else
Who I'll be tomorrow is anybody's guess

What was thought to be the right way
turned out the wrong way after all
What was thought to be the right way
turned out the wrong way after all
What I took to be the high road
was only leading to a fall
— Somebody Else by Stephen Bruton and T-Bone Burnett, from the movie Crazy Heart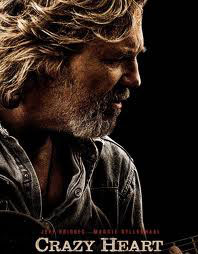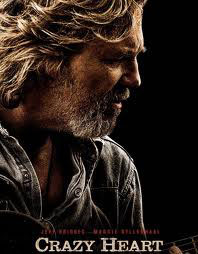 I have a pretty good sense of direction. Which can be dangerous, at times, because if I ever get going the wrong way, I'm usually convinced that I'm right.
I had flown home from one of my occasional trips to Mexico on the red-eye, the shuttle had dropped me at my car, it was late and I was tired. I paid the attendant, got out on the highway and started the hour-long drive home. Right away I had a feeling that something was wrong. The familiar landmarks were gone. The intersections and buildings seemed unfamiliar. I knew I was heading in the right direction, but everything around me seemed wrong.
Naturally, I kept going, but the farther I went, the more puzzled I became. I finally crossed an intersection that convinced me that I had somehow started off in the opposite direction from what I wanted; I was heading east when I should have been driving west.
In the movie Crazy Heart, Jeff Bridges plays Bad Blake, a country music singer whose reputation and career is in the toilet because of alcoholism, narcissism, and one bad choice after another. But Blake is convinced that what's really holding him back is a manager who isn't working hard enough, friends who are freeloading off of his talent, and a truckload of bad luck. In other words, everyone is to blame but himself.
Crazy Heart is a story about self-delusion, self-destruction and what can happen when your life hits rock bottom. But it's also a story about the possibility of second chances. It's about the miracle of redemption — how God can take a life that looks hopelessly broken and make it new again. When he hits bottom, Bad Blake is helped back on his feet by the few faithful friends who have hung in with him.
Jeff Bridges is one of America's great actors, and his performance in this movie, like so many others, leaves you hungry for more. He is assisted by a terrific cast of supporting actors (Robert Duvall, Maggie Gyllenhaal and Colin Farrell, among many others) and both the dialogue and storyline are exceptionally well-written. The music is authentic and was composed for the movie in a collaboration between T-Bone Burnett, Ryan Bingham and Stephen Bruton.
I was especially impressed that the writers didn't take the usual Hollywood happy-ending shortcuts with the story. Bad Blake finds redemption, but his new life is still soaked in the sweat of burned bridges, broken relationships and missed opportunities. He turns his life around but still has to live with the consequences of a lifetime of hard living and bad choices.
There is a story in the book of Joel about Israel coming out of a long, dark time of rebellion and grief where life was full of hardship and hope seemed to have fled. The Lord makes a promise to Israel that if they return to him, he will restore some of the good things that were lost:
The threshing floors shall be full of grain; the vats shall overflow with wine and oil. I will restore to you the years that the swarming locust has eaten…. You shall eat in plenty and be satisfied, and praise the name of the LORD your God, who has dealt wondrously with you. And my people shall never again be put to shame. — Joel 2:24-26, ESV
By the end of the film, Bad Blake has begun to experience some of that merciful restoration of those many years lost to the swarming locusts. His songs frankly acknowledge the sorrows of his past, but are infused with a genuine hope, in fact the certain knowledge, that it's never too late for life to be good again.
The Christian God is not vindictive. You can never drive down the road so far that it's too late to admit that you're going the wrong way. In the grace of Christ we have a certain hope of forgiveness, redemption, and a better way.
Crazy Heart is rated R for strong language, substance abuse and sexuality. It won 2010 Academy Awards for Best Actor (Bridges), Best Supporting Actress (Gyllenhaal) and Best Original Song ("The Weary Kind").