The confession of evil works is the first beginning of good works. — Saint Augustine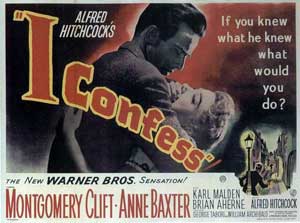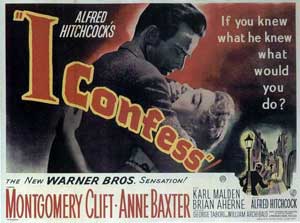 Walk into almost any Christian congregation in America and you'll find kind, smiling people, well-dressed and freshly-scrubbed. You'll discover families holding hands, beautiful babies cooing and gurgling, fluffy puppies frolicking in the aisles, giggling children and the bluebird of happiness blowing kisses of good cheer to all.
Ok, so I lied about the puppies; you get the picture.
Back home, the scene can be sadly different. Husbands and wives don't speak to each other — or worse, only communicate in the cruelest of ways. Children rebel against parental authority and are sucked into all the risky adventures our drug- and sex-crazed world can dream up. We pretend everything is fine; inside we live in pain.
The cathedral of Jesus Christ is infested with termites. We are supposed to be a people set free from the chains of sin, but Christians, like everyone else, live in bondage.
For this reason, the church is often accused of hypocrisy; I think weakness — impotence — might be closer to the truth.
Is Christianity a farce, then? Emphatically no! But the muscular, "abundant life" Christianity of Jesus has certainly atrophied in the American church. The Christianity preached most Sundays is far too dull to cut the cords of the sin that has tied us down.
There are two reasons why Christianity fails to change our lives:
We are not living the all-or-nothing faith that Jesus calls us to;
We are not being honest with each other about our sins and temptations.
What do I mean by an "all-or-nothing faith"?
Don't imagine that I came to bring peace to the earth! I came not to bring peace, but a sword. I have come to set a man against his father, a daughter against her mother, and a daughter-in-law against her mother-in-law. Your enemies will be right in your own household! If you love your father or mother more than you love Me, you are not worthy of being Mine; or if you love your son or daughter more than Me, you are not worthy of being Mine. If you refuse to take up your cross and follow Me, you are not worthy of being Mine. If you cling to your life, you will lose it; but if you give up your life for Me, you will find it. — Matthew 10:34-39
This passage makes me cringe. Jesus is using hyperbole, of course, to make his point stick. But get past the hyperbole and the underlying message is "in everything, make me first. Put aside any ideas of a life of leisure and comfort. I am calling you to a life of sacrifice, a life full of challenges. Hard? Yes, but if you follow Me you will find the life you were made for."
This is not the health and wealth Gospel. This is not a lovey-dovey Savior who just wants to give us all a group hug. Nor is this some sort of cafeteria Christianity: give me that fried chicken over there, forget the vegetables, and I'll take a double-helping of cherry cheese cake.
The disciples left almost everything and followed Jesus. Peter was married, and we know that he continued to be a good husband and father. But he never really went back to his career as a fisherman. After Jesus died, Peter became a pastor, a leader of the fledgling group of faithful believers.
God is calling every one of us to a readiness to abandon everything evil, everything sinful, everything unhealthy, everything that takes our attention away from God and his program.
Take up your cross and follow. That's radical, sold-out Christianity.
And what about confession? Isn't that a Catholic thing?
If another believer sins against you, go privately and point out the offense. If the other person listens and confesses it, you have won that person back. — Matthew 18:15, NLT
Confess your sins to each other and pray for each other so that you may be healed. The earnest prayer of a righteous person has great power and produces wonderful results. — James 5:16, NLT
These and other passages describe a church where trust, honesty and humility are the rule. Does that sound like your church?
If you gamble away your kids' college fund in Vegas, is there anyone in church you could go to for help? If you can't surf the web without taking a detour through the porn sites, do you know someone in church who will understand? If you're unhappy at home and killing the pain with alcohol, is there anyone in church who has been there and can help you towards sobriety?
Somehow each of us has to get past the notion that we're the worst screw-up in church. I imagine the collective sins of the church would turn us pale. We have to start being honest with each other.
What would happen if we took off our masks and talked about the things we're ashamed of, the things that make us weep in the darkness, the things that have power over us? Not in front of the whole church, but in a private conversation with someone we can trust?
We pray to be healed from disease. We pray for protection when we travel. How often do we go to someone we've hurt, apologize and ask for forgiveness? How often do we admit that some compulsion, some addiction, some temptation has grabbed us and shaken us senseless? And if we did, would we be treated with compassion or condemnation?
James says that honest confession and prayer defuses sin. Can we learn to extend to each other the kind of liberal grace — and confidentiality — that Christ has given us?
On the surface, the American Christian church is like a Norman Rockwell portrait. But x-ray that painting and you'll find another underneath, looking an awful like Munch's The Scream. Something is wrong with this picture.