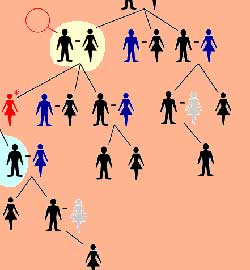 My grandfather Lehardy was an illegal immigrant. Louis was a French seaman working on a British freighter that sailed to ports in the Far East. On a trip from Hong Kong to the port of Baltimore in 1907, perhaps hauling a cargo of spices for the McCormick Company, Louis got off the ship and never looked back.
He found a job as a paper cutter in a print shop, then as a motorman on Baltimore's electric trolley system. Somewhere he met my grandmother Edna, and despite her father's strong disapproval, they married and started a family. That was in 1912. In 1920, after recounting his story to US immigration officials and producing character witnesses, Louis took the oath and became a naturalized US citizen.
This is not a post on my opinions about the immigration question. If you're interested, I've written about that issue here, here, and here.
And I can't claim that Louis came to America and lived the American dream. Life battered him down, and you can read about that here, if you're interested.
In my last post I wrote about Joseph's request that his children carry his bones into the promised land. I suggested that we need to honor and preserve our family history in a similar way. But it's not easy to do. We're disconnected, and we're losing the stories of the people whose DNA runs in our blood.
For years my brother and I have been researching our family history and building a genealogy, depending on information from living relatives and historical archives. My mother's side of the family came to America early and settled as farmers in Virginia. They fought for the losing side in the Civil War, and some of them owned slaves.
You might say there are some skeletons in my family closet. It doesn't bother me — the human race is a mess, and we all know it.
Interestingly, there were also some black sheep in Jesus' family tree. It's there in the first chapter of Matthew, that long list of "begats" we usually skip over in our rush to the miraculous birth.
There's Boaz, whose mother was Rahab, a prostitute. She protected Joshua's spies when they were almost discovered while checking out the promised land. (See Joshua 2.)
There's Perez and his twin brother Zerah, whose mother was Tamar. Her husband died young and left her childless. By custom, her brother-in-law was to sleep with her, to give her a child of his brother's blood line. Out of pride and jealousy, he refused to do so. The family abandoned Tamar, so she hatched a plan. Disguising herself as a prostitute, she enticed her father-in-law into her bed and became pregnant with his twin sons. Sounds like something out of Jerry Springer, doesn't it? (See Genesis 38.)
And, of course, there's Solomon, whose mother was Bathsheba, the object of King David's lust. To cover up his affair, David had her husband, Uriah, killed. (See 2 Samuel 11.)
Have you ever noticed how, when someone claims to be reincarnated, they always come from Egyptian royalty? No one ever claims to have been an Egyptian stable hand who sweated his life away shoveling camel dung, do they?.
By and large, real histories are built upon the lives of very ordinary people. They have the usual character flaws. Some may have been heroes, but most lived anonymously. Some may have been honorable, a few may have been crooks.
No matter how good or bad, our history, our stories are redeemed in Jesus Christ. He himself came from a long line of ordinary people — some were kings, some were scalawags.
Despite his history, he lived a perfect life. Despite his checkered past, his death and resurrection redeemed all the failures in his family tree — and all of them in yours, and in mine.
For as long as we live, God's redemptive love plays out day after day in the story of our lives. We are the tools of God's redeeming work in the world, and we are the very people he has chosen to redeem.
In a very real sense, Jesus has re-written our stories in his own handwriting. We have nothing to be ashamed of.