…the political drive toward ever-greater equality has turned Americans against any conclusion which entails values and consequences resulting in our culture's trend toward rejection of all evaluative conclusions as unkind and "undemocratic." Legal scholar Robert Bork sees this as a natural consequence of democracy untethered from its Judeo-Christian roots of self-restraint and responsibility, after which it began to be dominated by the philosophy of radical egalitarianism. — National Association for Research & Therapy of Homosexuality, "The A.P.A. Normalization of Homosexuality, and the Research Study of Irving Bieber", 21 September, 2004
Egalitarianism: A social philosophy advocating the leveling of social, political, and economic inequalities; the suppression of all distinctions between individuals and groups as inherently unjust. — Webster's Third New International Dictionary, Unabridged. Merriam-Webster, 2002.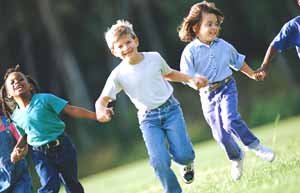 Christianity's mores and values have been rejected by much of the western world. In their place a new, allegedly "enlightened" set of mores and values have gained favor, principally libertarianism, individualism and egalitarianism.
The West is Libertarian in that it no longer believes one of government's proper roles is to "legislate morality."
The West is Individualistic in that it rejects any higher authority on moral matters than the individual and the whisperings of his or her conscience.
The West is Egalitarian in that it stands by faith on the belief that all approaches to morality are equally valid, equally "good." Consequently, every "lifestyle choice" is beyond reproach.
As a result of this radical egalitarianism, the greatest sin has now become intolerance, as we all know.
Modern progressivism as a political movement has enthusiastically embraced all of these values, but so has neo-conservatism. On this many Republicans and Democrats agree: a society cut loose from its Judeo-Christian moorings would set us free as never before.
"If the human mind can imagine it, if the human heart desires it, why not embrace it?" the thinking goes. If we are alone in the universe, if we have only one life to live — and precious little time to discover life's pleasures — why should we limit ourselves?
At last, the inmates have torn down the walls of their prison.
Naturally, we see many of the consequences of radical egalitarianism in the area of human sexuality, where Judeo-Christian thought has always raised the greatest number of taboos. Homosexuality and transgenderism are yesterday's news. Sadomasochism is practically mainstream.
Polygamy and polyandry are the natural next steps if legislatures and courts approve "gay marriage." Legally, no marriage that is free to mix and match the sex of its participants can be restricted on such an arbitrary point as quantity. Isn't the old expression "the more, the merrier?"
That's what HBO's hit series Big Love is all about: getting us used to the idea that love can blossom in a thousand ways, all of them wonderful if we only open our minds to see it. Someday soon, Heather may have four mommies.
And if radical egalitarianism says that all of these broken taboos are just so much Puritan baggage, on what basis do we say no to adults who want to engage in sex with children?
This question was the elephant in the living room in the New York Time's hair-raising investigation into child pornography and the growing underground world of pedophilia, a topic back in the headlines because of the Jon Benet Ramsey murder investigation.
For a newspaper that loves to tell its readers how to think, the Times was remarkably quiet on what should be done about pedophilia.
Pedophiles view themselves as the vanguard of a nascent movement seeking legalization of child pornography and the loosening of age-of-consent laws. They portray themselves as battling for children's rights to engage in sex with adults, a fight they liken to the civil rights movement. And while their effort has brought little success, they celebrated online in May when a small group of men in the Netherlands formed a pedophile political party…

"Every human being, no matter the age, should be allowed to have consenting mutual sexual relations with anyone they wish," a man calling himself Venn wrote. "All age of consent laws must, and forever, be abolished."

… Phillip J. Distasio of Rocky River, Ohio, [was] arrested last year on charges of raping two autistic boys who were his students. In court this month, Mr. Distasio, 34, portrayed himself as following the dictates of his own religion, and made arguments frequently expressed by the online community.

"I've been a pedophile for 20 years," Mr. Distasio said at a pretrial hearing. "The only reason I'm charged with rape is that no one believes a child can consent to sex." — New York Times, 21 August 2006, "On the Web, Pedophiles Extend Their Reach"
The quandary, of course, is this: if there is no higher moral authority than our own conscience, radical egalitarianism must necessarily agree with Mr. Distasio and his ilk. To prevent him from engaging in sex acts with "consenting children" is intolerant.
There's no room for squeamishness here. Radical egalitarianism is completely open-ended. It is not a philosophy of limits, but possibilities. Which sounds exciting, unless it turns out that we humans are bent. Twisted. Broken.
To go back to that discredited word "sin," if it should turn out that what Christians say is actually true, that our natures are corrupt and the things we desire are evil, all of these brave new freedoms will blow up in our faces.
As we grasp the golden ring, it will turn to ash before our eyes.
The Apostle Peter was a good Jew, careful to eat only kosher foods, careful to observe the law. None of that mattered, Jesus told him, because it wouldn't fix the fundamental problem — Peter's sinful heart.
"Anything you eat passes through the stomach and then goes out of the body. But evil words come from an evil heart and defile the person who says them. For from the heart come evil thoughts, murder, adultery, all other sexual immorality, theft, lying, and slander. These are what defile you. Eating with unwashed hands could never defile you and make you unacceptable to God." — Matthew 15:17-20, NLT (Jesus speaking)
Radical egalitarianism might work if our hearts were as pure as God's. It might work if we had such wisdom that we could foresee every awful consequence of our actions. It might work if we were not so blinded by hubris, pride, ego and narcissistic obsessions.
The belief in a supernatural source of evil is not necessary: men alone are quite capable of every wickedness. — Joseph Conrad
Radical egalitarianism will ultimately self-destruct as a moral philosophy because our desires are not self-limiting and our hearts desire evil things. The collateral damage will be terrible. And children, as always, will suffer the most from our unrestrained passions.
Thanks to Get Religion for the link to the NY Times article.
Photo credit: The BBC