Beauty is not in the face; beauty is a light in the heart. —Kahlil Gibran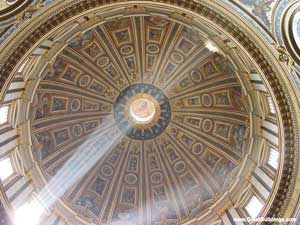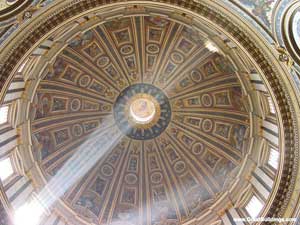 I stood upon the rocky summit of Artist's Point in Yosemite National Park and gazed out across a wide valley. To my left, El Capitan ascended into the low-lying clouds, its dark granite cold and forbidding. To my right, Bridalveil Falls plunged with an icy roar over a towering cliff. And at the horizon, fading into the mist, a dense forest rose to meet the distant peaks.
It was a beautiful sight.
But, imagine that I had detached my emotions and looked with a more clinical eye. I would have seen: a wide, craggy valley that had been ground up by glaciers; chaotic deposits of moraine; an infestation of hardy weeds, some large enough to be called "trees"; and everywhere, torrents of water eroding deep fissures through rock and earth.
From a "literal" perspective, it might be fair to call Yosemite an overgrown, partially-flooded canker sore.
We don't all find beauty in the same places. But it's generally true that as we view the natural world—a world created by cataclysmic events, a world worn down with age and deteriorating right before our eyes—we have a tendency to idealize and soften the harsh realities. We humans have a way of finding beauty in surprising places and forms.
The first words Edwin "Buzz" Aldrin spoke when he stepped onto the surface of the moon were "magnificent desolation." The moon is a lifeless, dusty slag heap continuously pummeled by meteorites. Why "magnificent"?
Say the word "beauty" and men usually think of women. It has been suggested that human beauty is an evolutionary trick to entice males and females to mate, thus ensuring the survival of the species.
But there's a lot more to beauty than sex.
It isn't a failure of the English language when we use the word "beautiful" to describe a horse galloping across a lush meadow, a bubbling stream teeming with fish, a fiery sunset, or a mother nursing a baby. The word describes an emotional reaction to experiences and images that are both common and rare—sexiness is just one tiny cul-de-sac down which beauty takes us.
For instance, architectural beauty draws thousands of gaping tourists to Paris and Rome. Musical beauty has drawn new admirers to Mozart and Beethoven for hundreds of years. The appreciation of beauty attracts viewers to such diverse television shows as Trading Spaces (interior decorating), Biker Build-off (custom motorcycle design) and American Idol (young people singing, loudly).
To a heart surgeon, the muscular contractions of the human heart are beautiful. To a baseball fan, a triple-play is beautiful.
Are these things intrinsically beautiful? Probably not. Objectivity gets shoved aside by emotion. Our minds (and hearts) filter and reorganize. We idealize. We soften the focus of the lens.
Which means that beauty is not perfection, but a value judgment. A beautiful thing can be flawed, and in such a world as ours it always is. When we call something beautiful, it is as much an act of grace as appreciation. We are not saying it is perfect, only it is perfect in our eyes.
The author, Gabriela Mistral, has written that beauty… is the shadow of God on the universe.
Beauty often does that—lifts our eyes higher, stirs up thoughts of God. It creates a sense of wonder, of awe. It brings the word "wow" to our mouths. Perhaps wonder is so rare in our everyday lives that when we spot it, we have to pause and gape.
Is there something like an acknowledgment of God at these times? A prayer of appreciation to the Master Craftsman?
The Apostle Paul calls us "God's workmanship." (Ephesians 2:10). In Romans 1:20, Paul says that God has left his mark on creation:
From the time the world was created, people have seen the earth and sky and all that God made. They can clearly see his invisible qualities—his eternal power and divine nature. So they have no excuse whatsoever for not knowing God. (NLT)
Just as the potter leaves the subtle impressions of his fingers on the clay pot, God has left his own mark on the universe, and on us. When we respond to beauty, whether in the natural world, or in human relationships, or in the creative labors of our own hands and minds, perhaps we are acknowledging the tooling marks of our Creator.
Honor and majesty surround him;
strength and beauty are in his sanctuary.
—Psalm 96:6, NLT
God lives in beauty. The Lord is the archetype of beauty. And with his hands, he has shaped all of creation, leaving beauty behind wherever he has touched the world.
Without a doubt, the world is falling into decay. War, famine, disease and hatred have sown ugliness and horror everywhere. But God's fingerprints are still visible, both in the natural world and in the unfailing strength of human love and compassion. We have only to stop and take notice of the beauty.
Photo credit: GreatBuildings.com