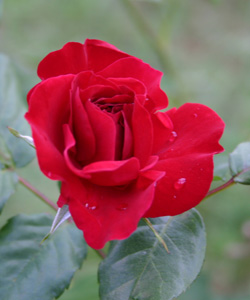 Catholic Bishop Martinus "Tiny" Muskens of the Netherlands — a uniter, not a divider — has suggested that we could bring the world's three major religions closer together if everyone used the Islamic name for God — Allah.
Allah is a very beautiful word for God. Shouldn't we all say that from now on we will name God Allah? … What does God care what we call him? It is our problem. — Roman Catholic Bishop wants everyone to call God 'Allah'
If, as some suggest, Jews, Christians and Muslims all really worship the same being, Bishop Muskens' idea makes sense.
What's in a name?
Language is a human invention. The attributes we ascribe to God, including his name, are descriptive, not literal. Thomas Aquinas said that we can't speak literally about God because our languages fail us. Language can't perfectly capture the infinite and timeless God precisely because language is a product of the material and temporal.
Are our words meaningless, then? Not at all. God has in fact revealed himself to us — we know a good deal of truth about God, despite our limited ability to fully understand — or describe — the Almighty.
Therefore, Aquinas said we talk about God in analogies, making comparisons between what we know in the world around us and that which we wish to illuminate about the nature of God.
In speaking about God, we use words which are normally employed with respect to things in the world. But, insofar as we speak truly, we will be latching on to something [about God] whose way of being what we say it is differs from that of anything else we describe in the same manner. — Brian Davies, The Thought of Thomas Aquinas
Words are symbols for real things. The names of God in the Bible symbolize some of the true things we know about the living God.
Elohim is the name given to God in Genesis 1. It's a compound word meaning something like "strong-faithfulness," or "mighty and faithful." Elohim is a plural noun. Christians interpret that as a hint about the trinity, God as a single being whose essential nature is expressed in three individuals: God the Father, Son, and Holy Spirit.
Jehovah or Yahweh is the name given to God in Genesis 2:4, the name often rendered Lord in English Bibles. Scofield says this word means "the self-existent One who reveals himself."
This God wants to be known. This God is relational and created a world full of beings with whom he can have a relationship.
Jehovah is frequently compounded with other Hebrew words to create a series of beautiful analogies to God's character: Jehovah-jireh (the Lord provides); Jehovah-rapha (the Lord heals); Jehovah-nissi (the Lord is our banner); Jehovah-shalom (the Lord is our peace); Jehovah-ra-ah (the Lord is my shepherd); Jehovah-tsidkenu (the Lord is our righteousness); Jehovah-shammah (the Lord is present).
Bishop Muskens is sadly mistaken. It does matter what we call God, not because God cares, but because these names benefit us. They were given to us by the "God who wants to be known" to illuminate our dim minds and to help us imagine the unimaginable.
So then, it's fair to ask the question, what does "Allah" mean, and what does it reveal about the character of God?
The answer, unfortunately, is very little.
According to Wikipedia, Allah is "a contraction of the Arabic article "al" and "ilah" to al-lah meaning "the [sole] deity, God."
Not much is revealed to us in that name, Allah. It would seem that the God of Islam holds his cards very close to the vest.
The God of Israel, by contrast, is comparatively flamboyant with language, painting vivid word pictures designed to reveal himself to his creation.
There's quite a striking contrast here. In fact, such a huge contrast that it raises legitimate questions about this very ill-informed notion that we all worship the same God.
Words mean something. Allah and Jehovah are not interchangeable, not by a long shot. Bishop Muskens could use a theology refresher course.
(For another take on the importance of names, see What's in a name?.)
Photo credit: Lars Burgstaher, stock.xchng