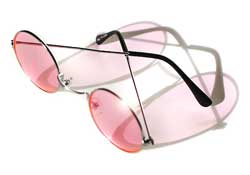 Somewhere along the arc between birth and death, between creation and annihilation, each one of us figures out the meaning of life. Whether we're able to put it into words or not doesn't matter; the life we live out every day expresses more articulately than our words what we have come to believe in our hearts.
We draw our conclusions — about God, about eternity, about moral duty, about the meaning and value of life — and we live them out. Our beliefs are written in the ink of a thousand daily thoughts and feelings and actions (and inactions).
We may have our doubts, but doubt doesn't freeze us in our tracks. Like a man who is lost and too proud to ask directions, we put our noses up into the air and sniff out the way we ought to go. This looks familiar, we say. I'm pretty sure it's a left here, we think.
Flip on the blinker, hit the accelerator, burn rubber.
In this way, each of us carves out a spirituality from the things we believe to be true, the things we reject, and the things we simply don't know. We hang it all together with a story that weaves the events of our lives, our choices, our actions, our failings, our hopes, into a bigger story.
A local business woman was asked about her practice of giving 10% of her sales to local charities.
It's like a karmic boomerang. When you give and throw it out there, it will come back to you. —aNiceWorld.com
"Karmic boomerang" is a spiritual framework that guides this woman's life, and many others, too.
For some, that story is built around impersonal cosmic forces that counter-balance evil with good.
For others, that story is one of human struggle and existential solitude in a universe that is empty of meaning.
For me, that spiritual back story centers on a God who finds delight in revealing himself to his creation.
All of these spiritual stories are sustained by faith.
Whatever our conclusions about the meaning of life, we hold to these conclusions not because the evidence leaves us no choice, but by faith. We are not forced into our spiritual choices by irresistable powers that push us where we don't want to go. We're in the driver's seat. We can always turn right instead of left.
We hold to these conclusions because we prefer not to embrace the alternatives.
For God so loved the world that he gave his only Son, so that everyone who believes in him will not perish but have eternal life. God did not send his Son into the world to condemn it, but to save it. — John 3:16,17, NLT
That's the opening paragraph of my spiritual back story, the Christian framework. It's a story of sin and forgiveness, of slavery and rescue, of suffering and death and rebirth, of grace and undeserved love. It's a real page-turner.
Take out a sheet of paper and a pencil and write out your own spiritual narrative. What are the things that you believe down deep, the things that guide your actions and how you interpret life's events?
What principles of faith direct your life? What ideas have you rejected, and which ones have you embraced?
What's your spiritual narrative?