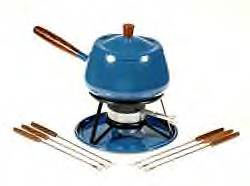 Christmas is over. More than a few tiny tots threw tantrums when Santa brought a PlayStation 2 instead of an Xbox 360. Countless adults were chagrinned to receive a fondue set from that crazy aunt in Poughkeepsie . The customer service desks at Stuff-Mart™ are jammed with snarling Christians, pushing and shoving for a chance to convert unwanted Christmas gifts into cold, hard cash.
Bah! Humbug!
I've received some wonderful Christmas gifts in my life—many of the ones I've treasured have been hand-made by my children and filled with love. But the half-life of most of the Christmas dreck we give each other is distressingly short. This year's must-have items are next year's white elephant gifts.
(And while I'm at it, isn't it ironic that China, a nation officially hostile towards Christianity, is the primary manufacturing site for Christmas, Inc.™ ?)
So… what has real value? What lasts?
"I appointed you to go and produce fruit that will last…" —John 15:16, NLT (Jesus speaking to his disciples at the Last Supper)
Produce fruit that will last. Here is what Cardinal Ratzinger had to say about that phrase shortly before he was elected Pope Benedict XVI:
"Everyone wants to leave a trace behind. But what remains? Money, no. Even buildings do not remain: nor do books. After a certain amount of time, more or less long, all these things disappear. All that rests, that rests eternally, is the human soul, man created by God for eternity. The fruit that remains is therefore that which we have sown in the soul of men—love, knowledge, the gesture that can touch hearts, the word that opens the soul to the joy of the Lord."
Our labors should be aimed at things that last, Jesus said. Our hearts should clamor for gifts that are eternal, not material.
"Don't store up treasures here on earth, where they can be eaten by moths and get rusty, and where thieves break in and steal. Store your treasures in heaven, where they will never become moth-eaten or rusty and where they will be safe from thieves. Wherever your treasure is, there your hear and thoughts will also be. —Matthew 6:19-21, NLT (Jesus speaking)
The Chinese factories are already tooling up for Christmas 2006™. Madison Avenue is already planning campaigns to create a hunger for the next big thing. Little Johnny is already bored with his Xbox 360.
If it feels like you're stuck in a rat race, perhaps it's because you're stuck in a rat race.
What has real value? What lasts?
Where are you storing up your treasures?